Description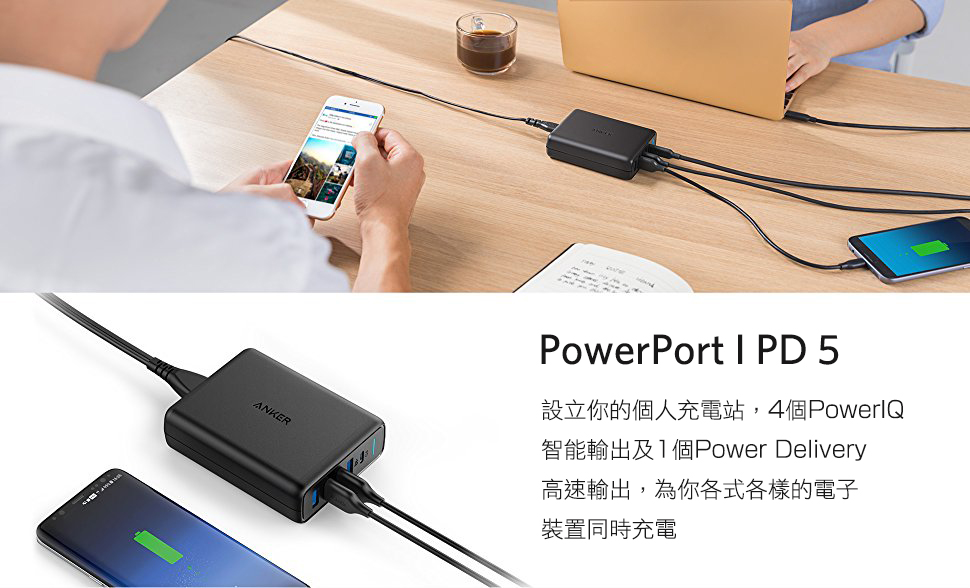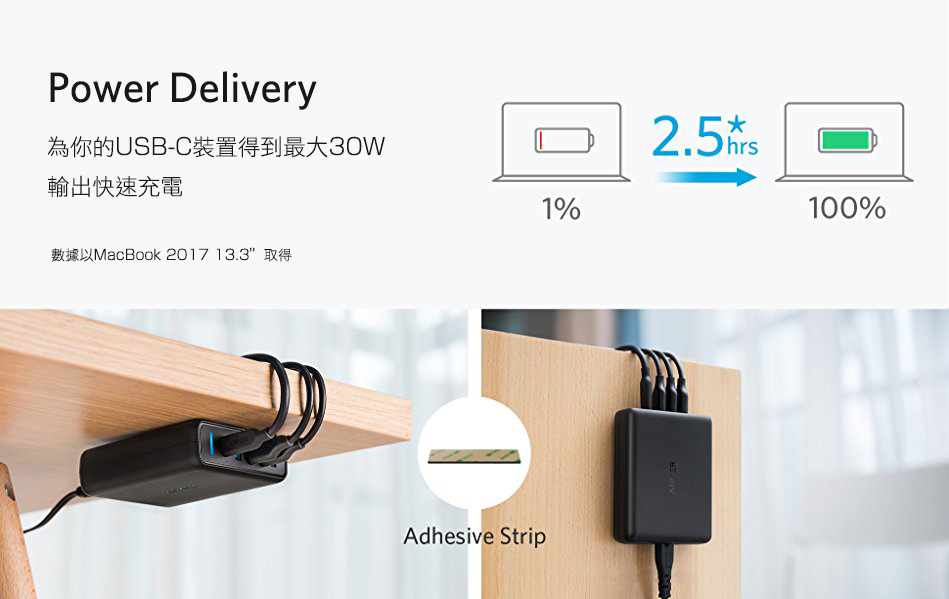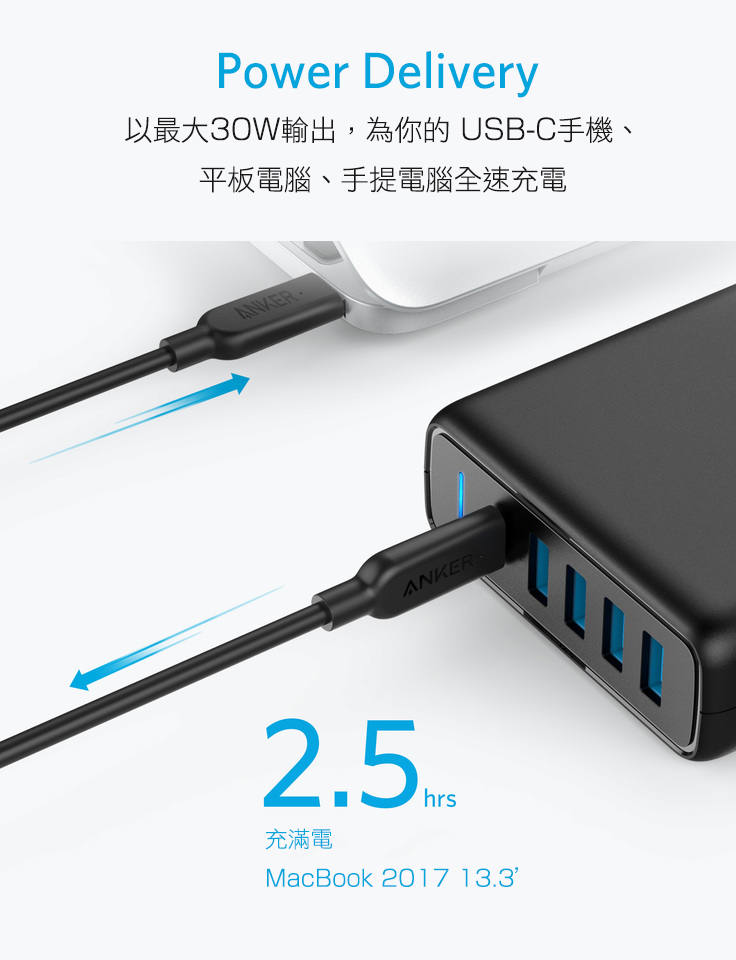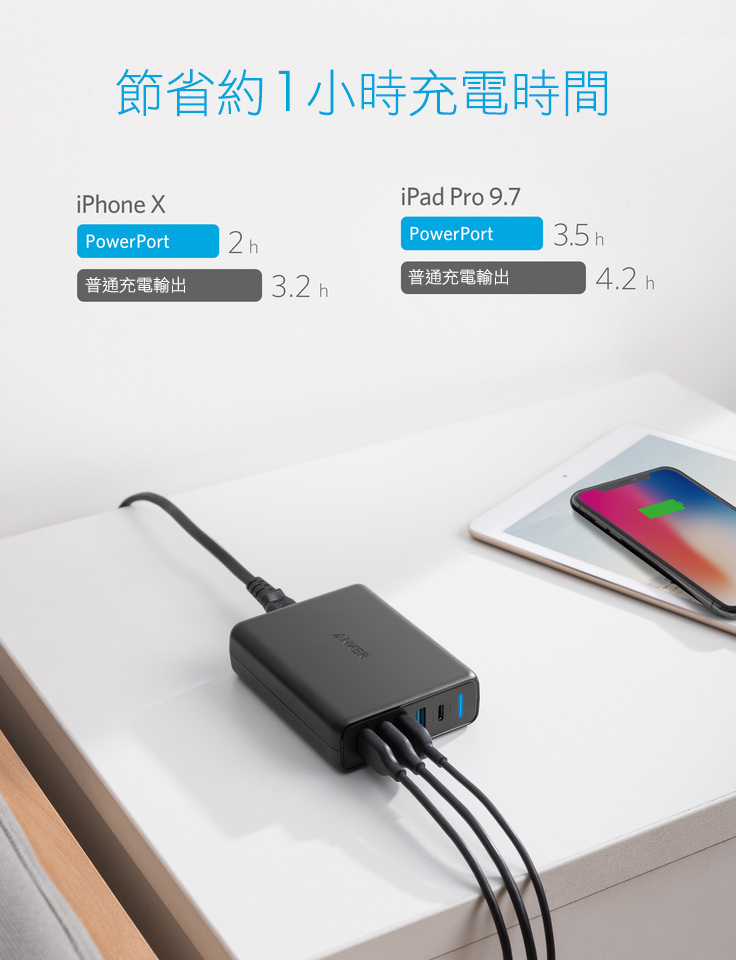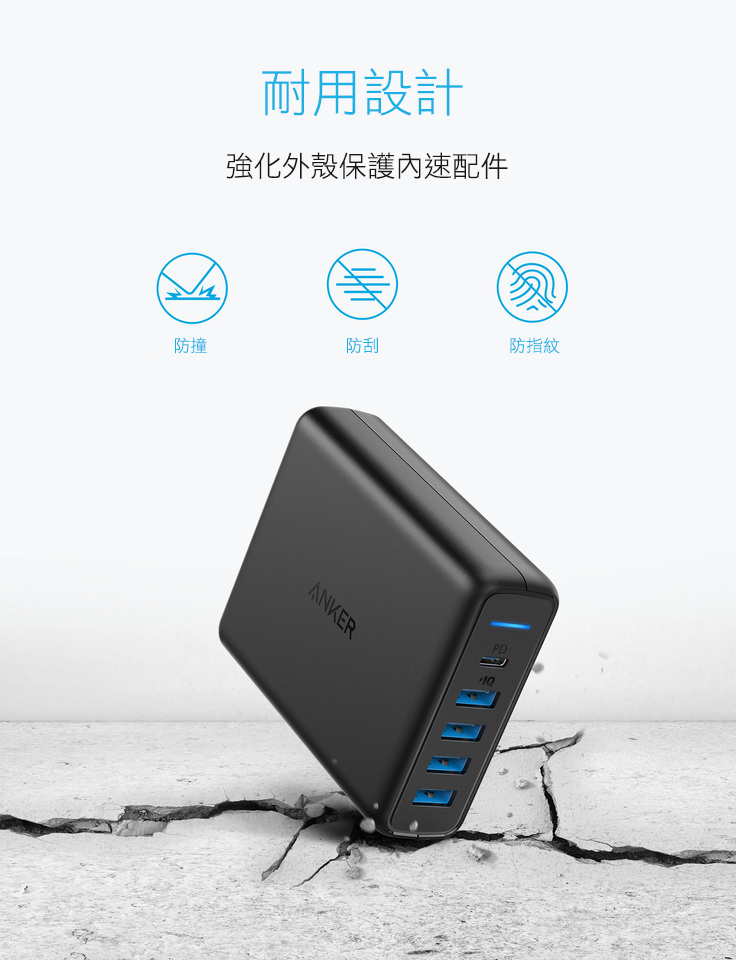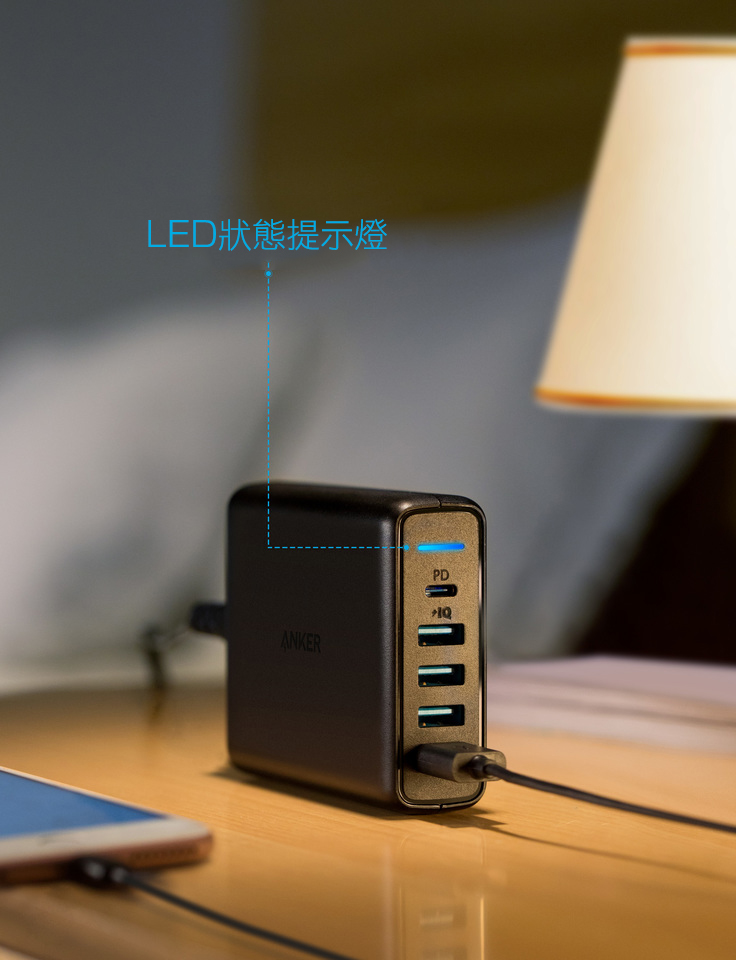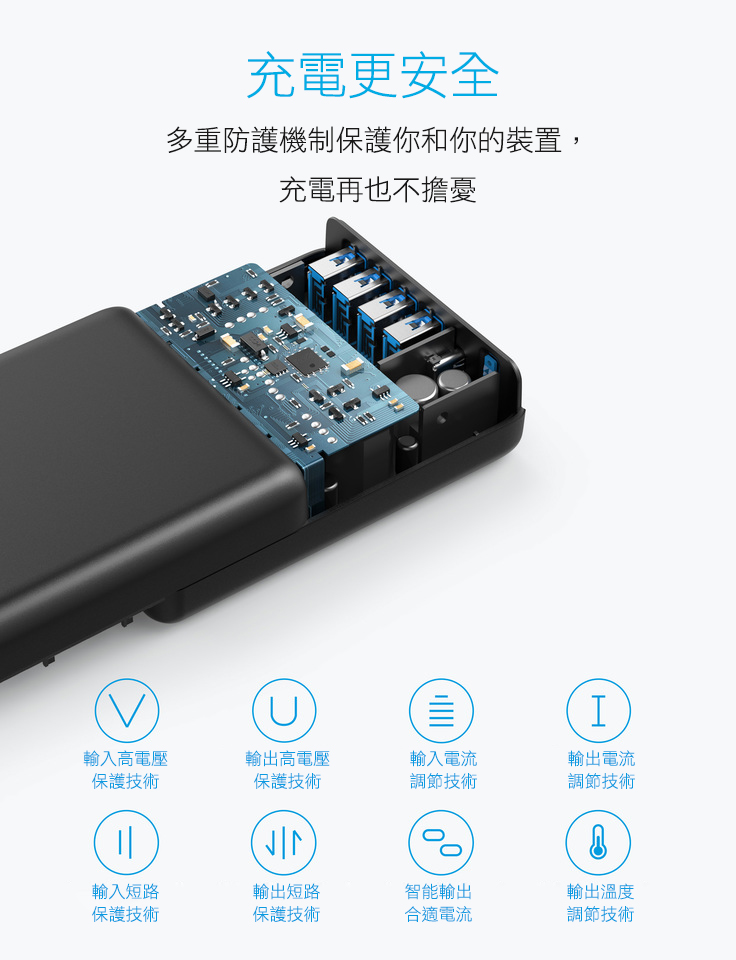 詳細規格
-Power Delivery (PD) 高速充電 (適合為MacBook, Switch等充電)
-PowerIQ 智能技術,根據不同裝置自動分配最大電力輸出
– 防撞防刮防指紋外殼
-輸入:AC 100 – 240V – 1.7A、50 – 60Hz (國際電壓)
-PD輸出:5V/3A、9V/3A、15V/2A、20V/1.5A (30W Max.)
-USB輸出*4:5V/6A Max. (2.4A Max. per Port)
-尺寸:103x78x28mm
-重量:213克
-18個月保養
– 內附:UK AC P-owerCord
Not compatible with Qualcomm Quick Charge, and Xiaomi Air.
If a port is not working properly, it may be because your device's internal safely switch has been toggled. To reset, unplug all cables (including the power cable) for 5 minutes and try again.
The LED indicator will always remain lit blue when plugged in, regardless of any connected devices, or if a connected device has been fully charged.
Charge MacBook with a USB-C cable, and charge iPad Pro, iPhone X / iPhone 8 / 8 Plus with a USB-C to Lightning cable.
Will charge Nintendo Switch but does not support "Charge-and-Play" in TV mode.
After connecting to iPhone (8/8 Plus/X), fast charging (9V) will begin automatically, regardless of whether you hear one charging indicator sound or two.